Make payday a great day for everyone
Pay employees using your credit card. They get paid on time while you only pay when your credit card bill is due 2 months later.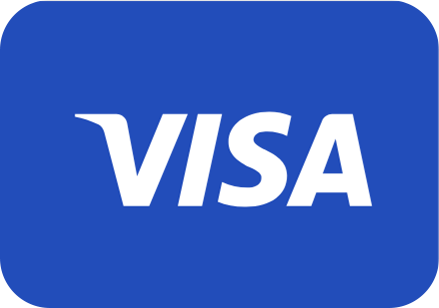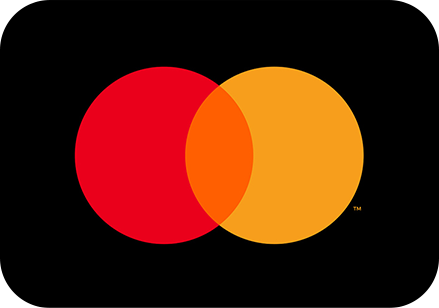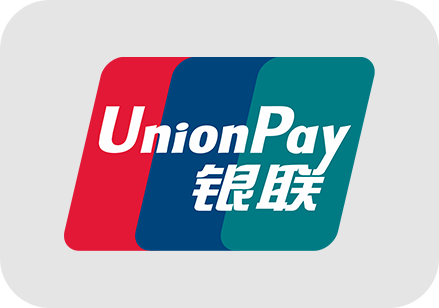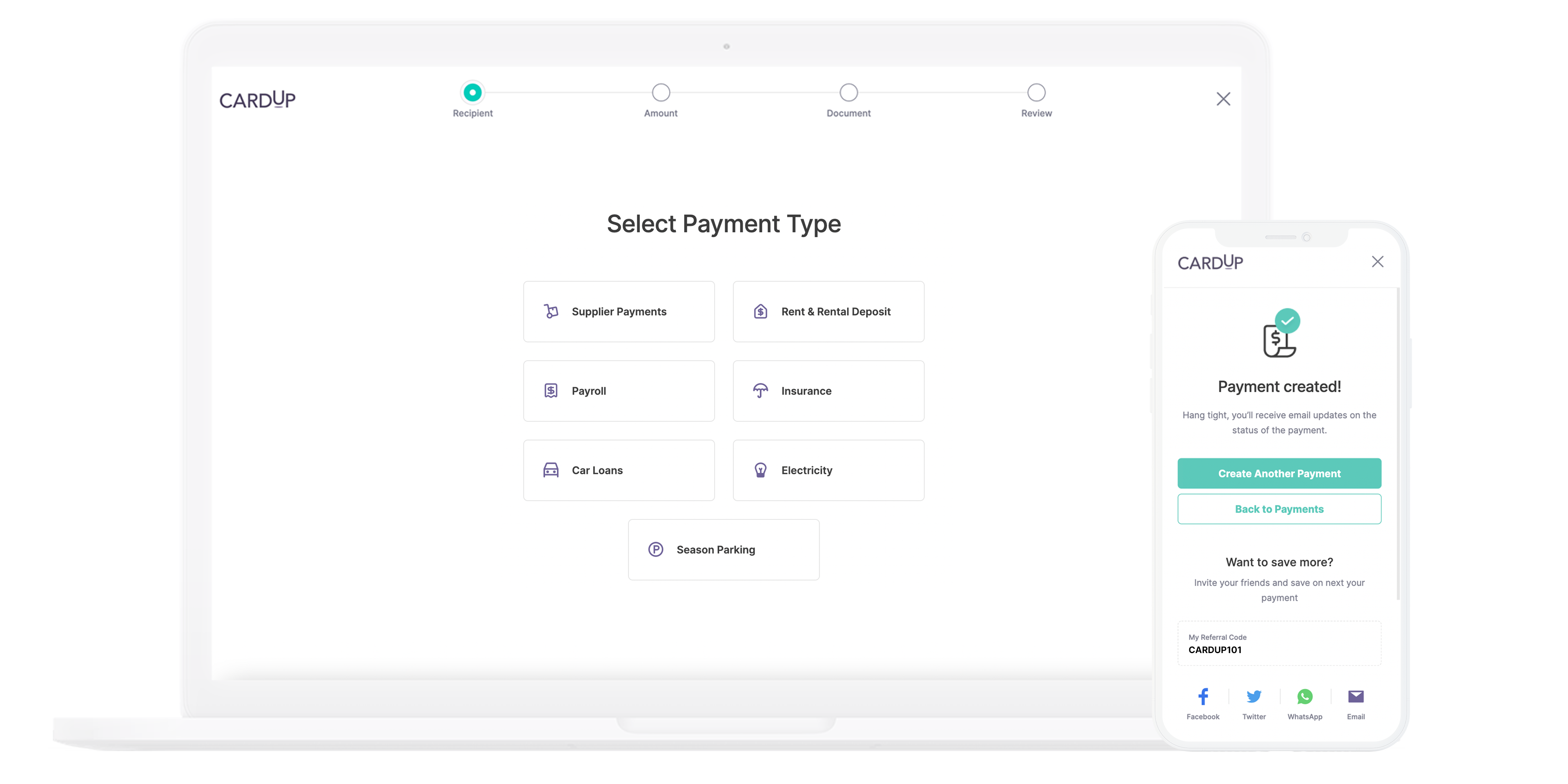 Payday for your team, benefits for your company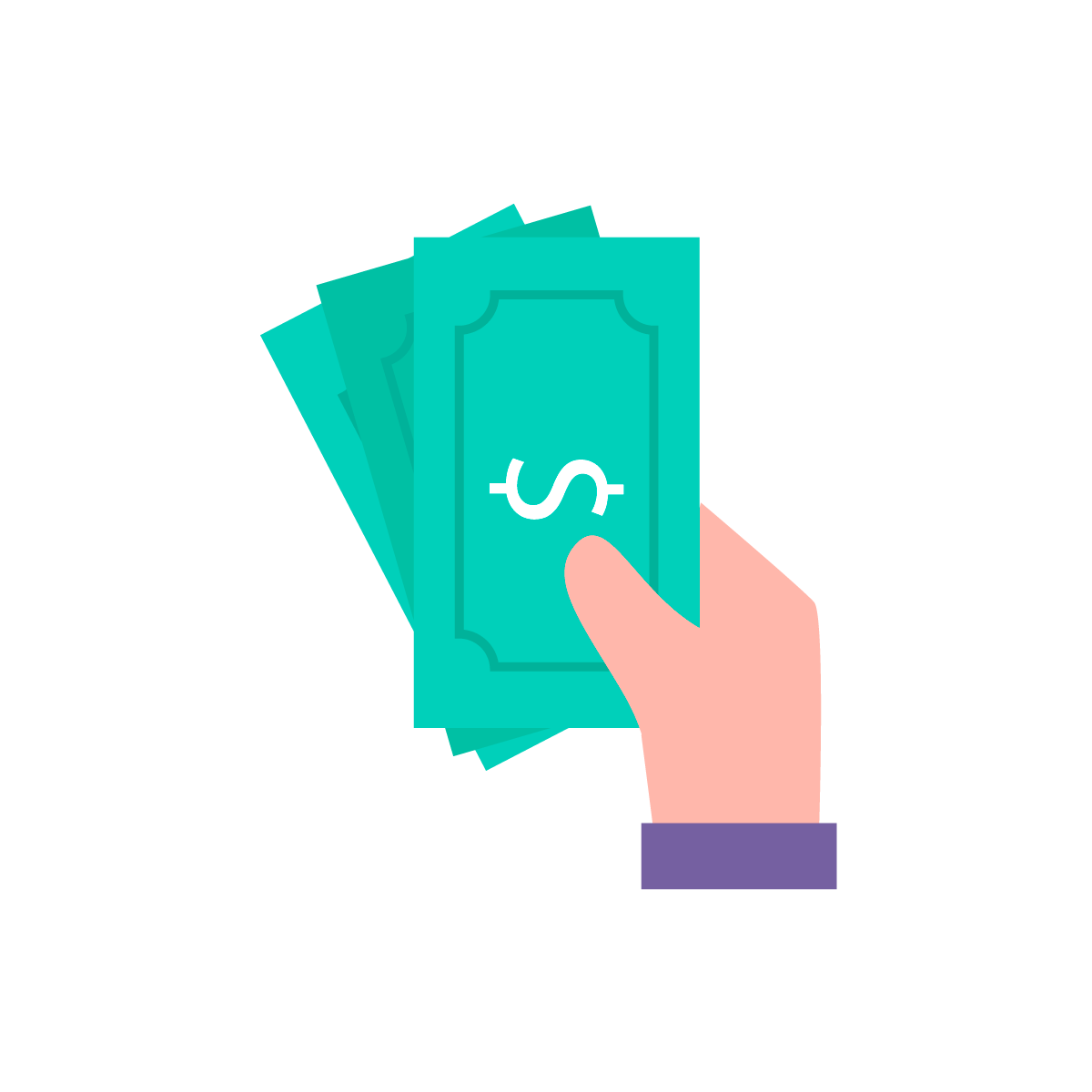 Keep more cash on hand
Defer payments for up to 2 months when you use your credit card. CardUp is cheaper and faster than many other financing tools.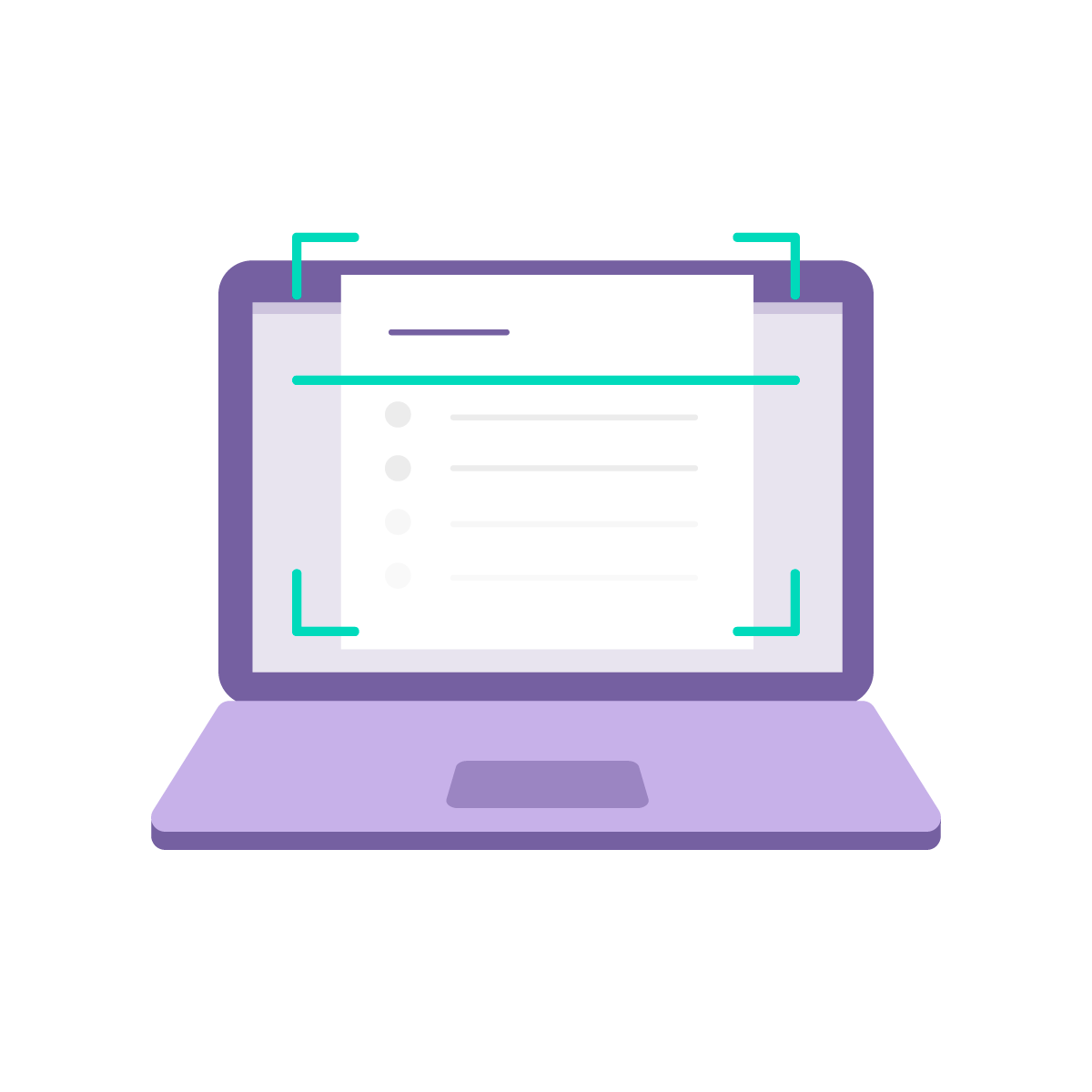 Digitise and automate
Save up to 50% of your time by easily automating your payroll payout with our invoice tools. No training or tech skills required.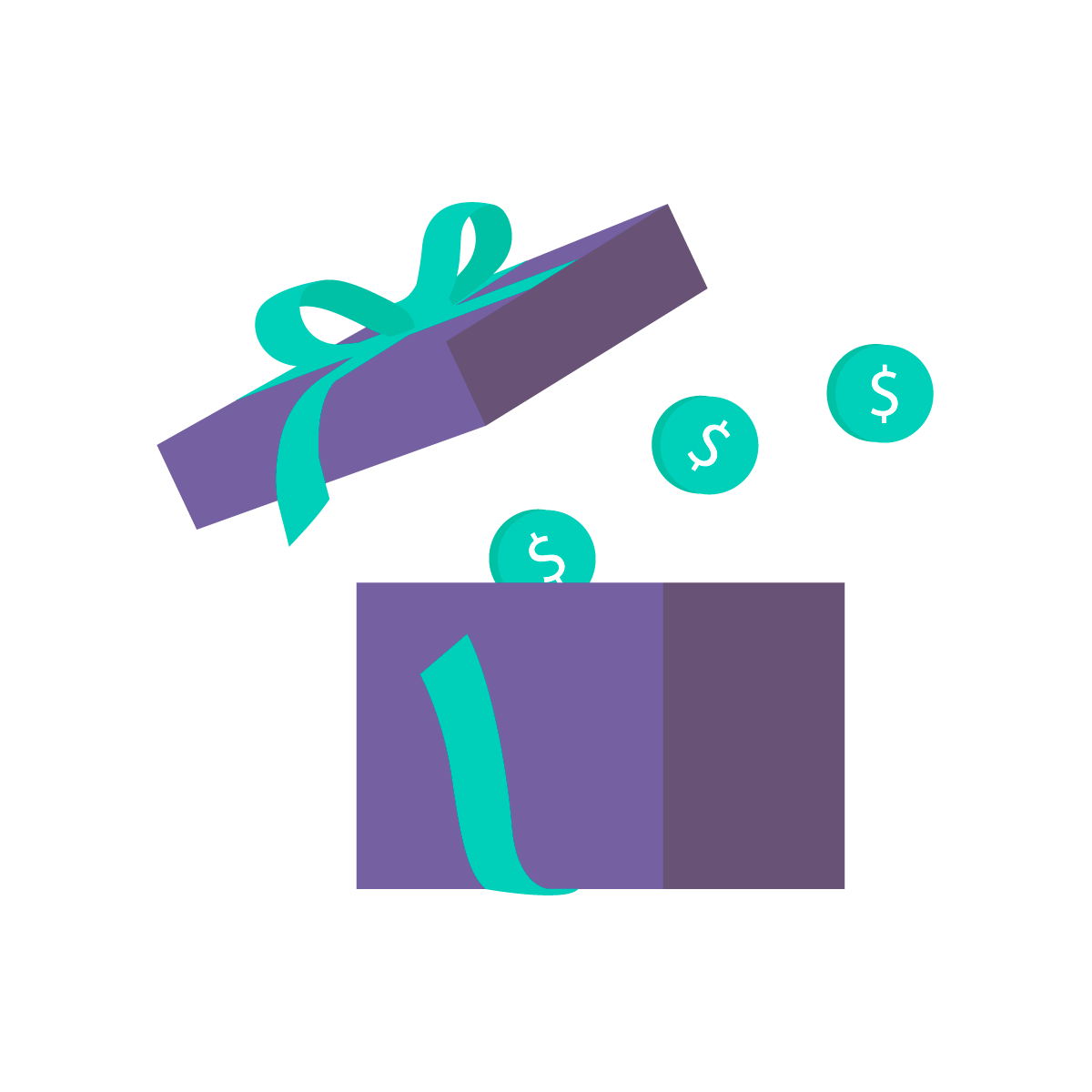 Earn rewards
Earn miles, points and cashback on your payroll payments and more.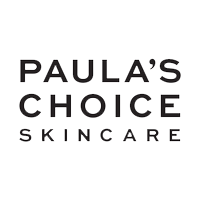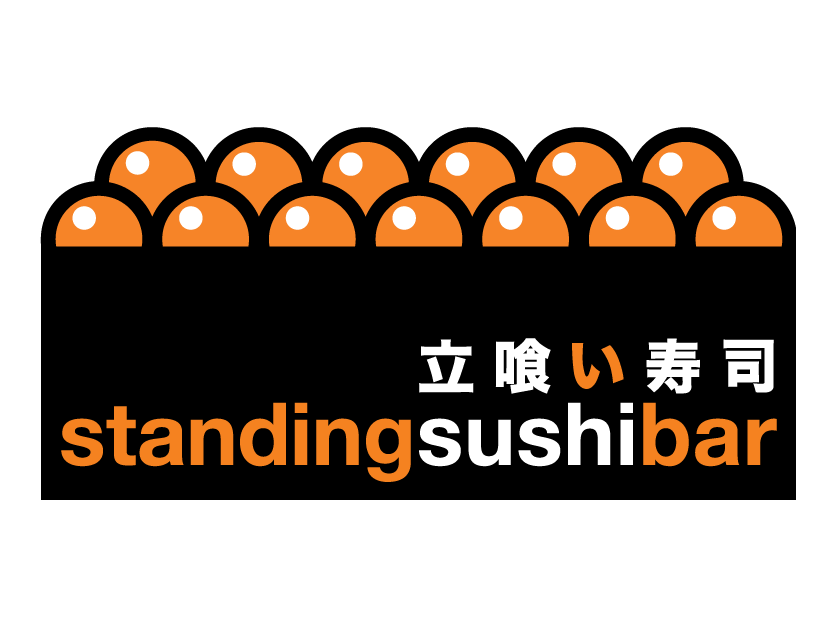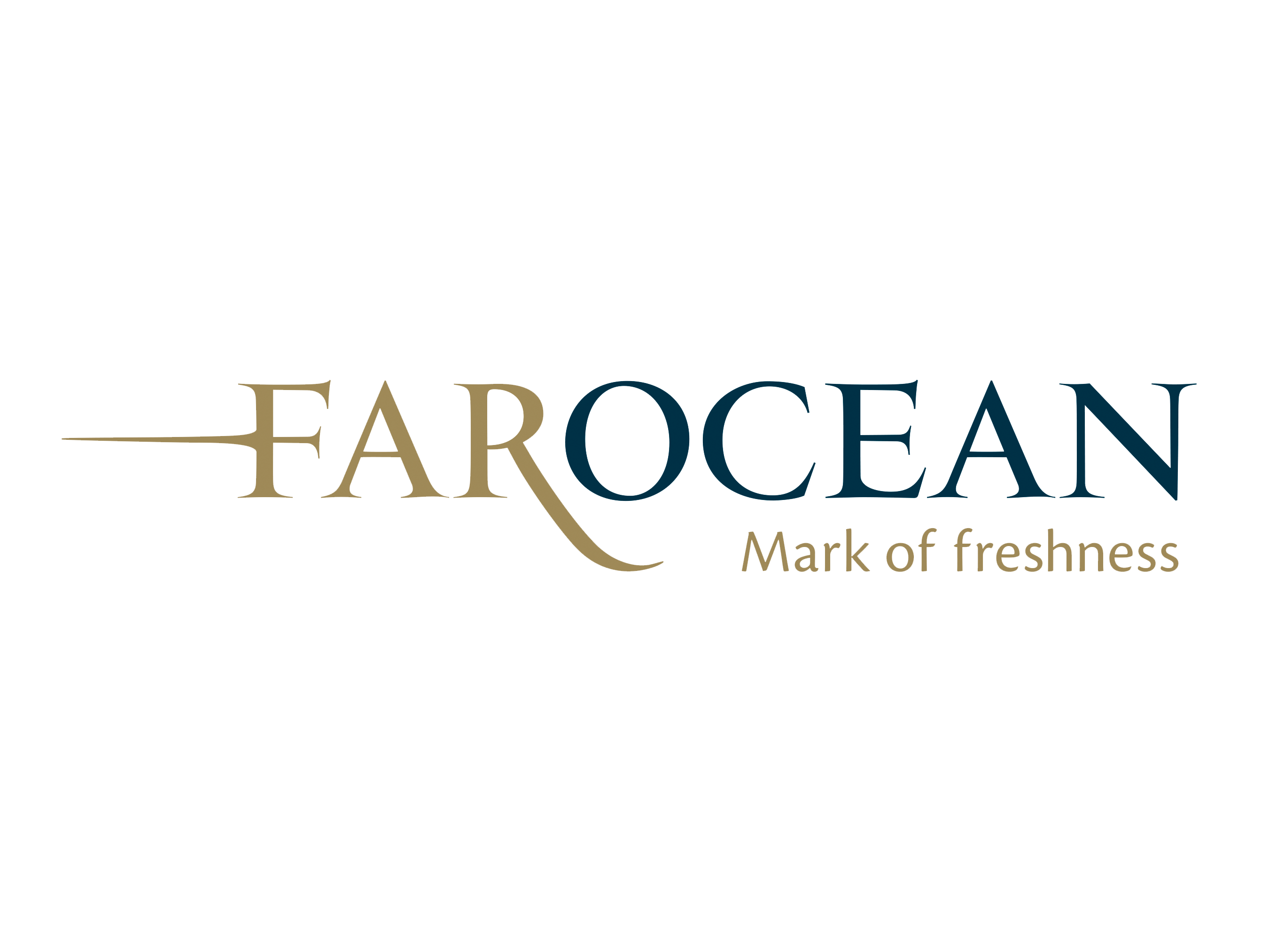 "We've saved about 16 man-hours per month now that our payroll to employees is automated via CardUp. ​We're also able to use the additional cash on hand to prioritise business operations."
Isaac Kow | GoBuddy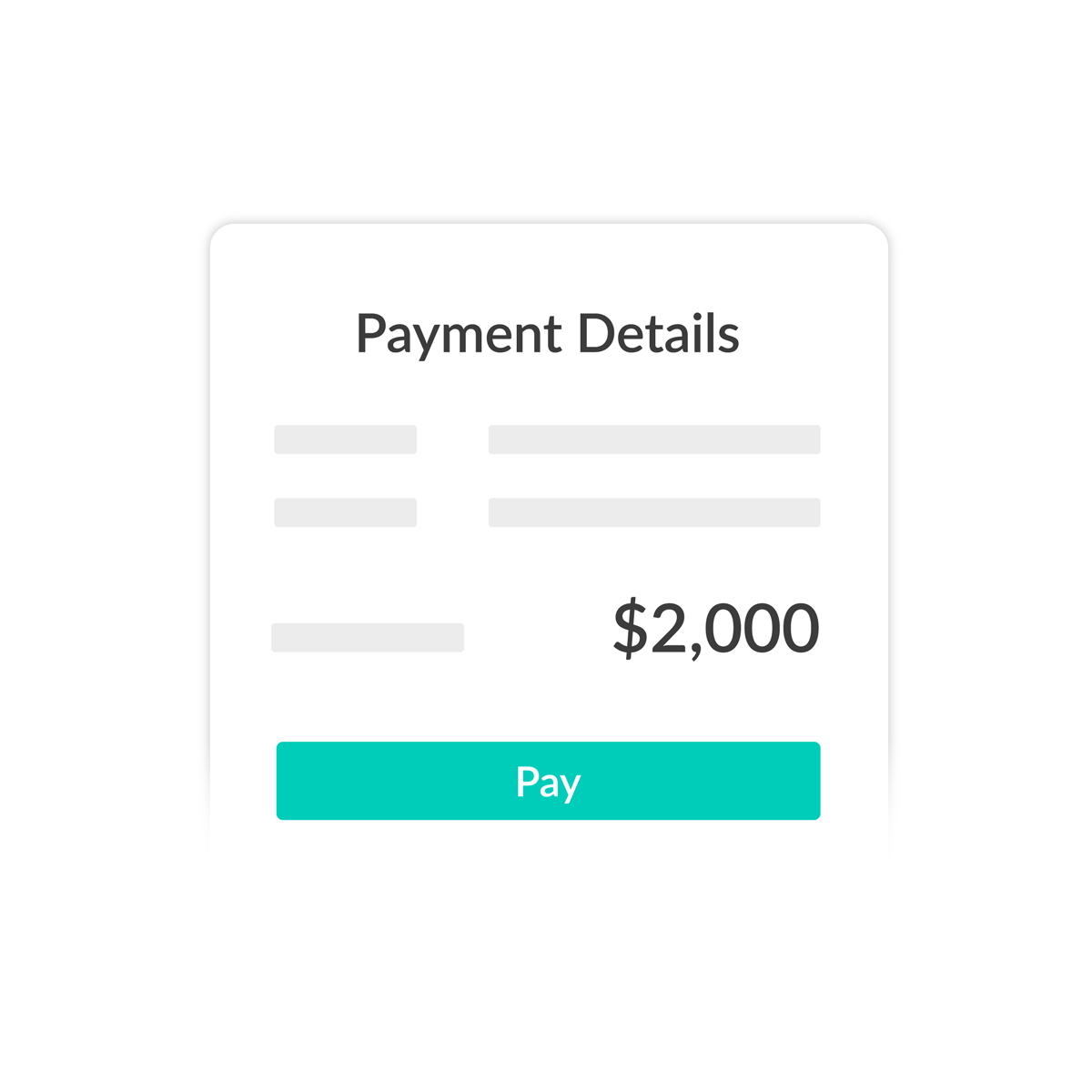 1. Set up a payment
Input payroll details, verify recipient information and enter your card details. You can pay any employee, even if they don't use CardUp.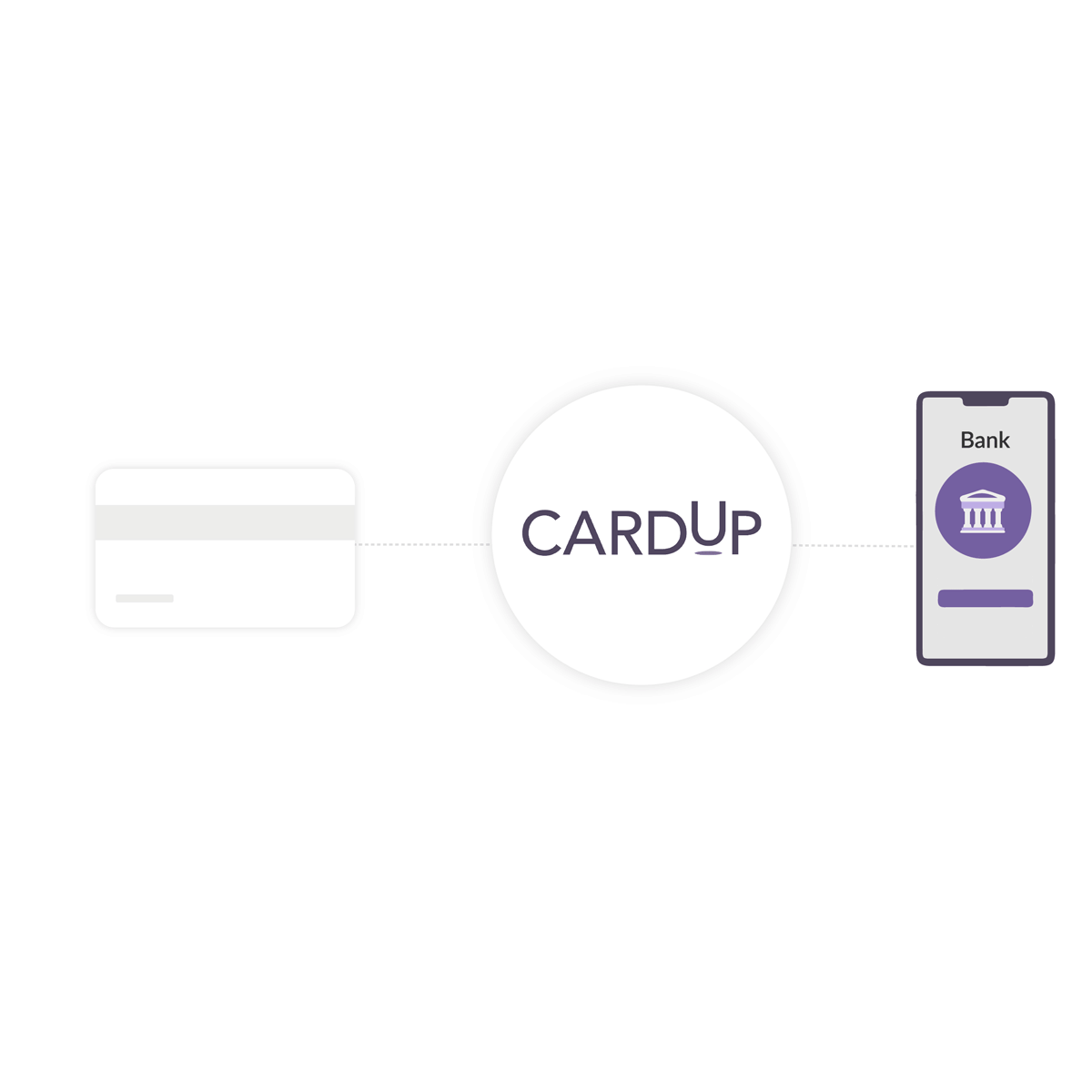 2. Employee gets paid
The payment is charged directly to your card with a small CardUp fee. CardUp will credit the amount into your company bank account to disburse to employees.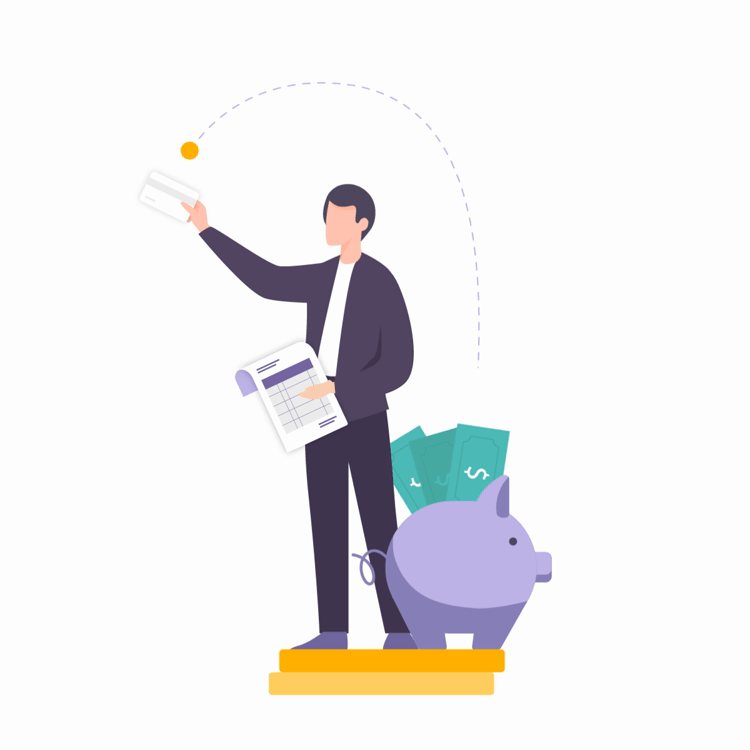 3. Enjoy card benefits
Get up to 2 months of interest-free working capital when you pay with your card. You can also start earning rewards such as points, cashback and miles.
Pay virtually any business expense by card
Transform the way you pay - shift these payments onto your card and make full use of your pre-approved credit line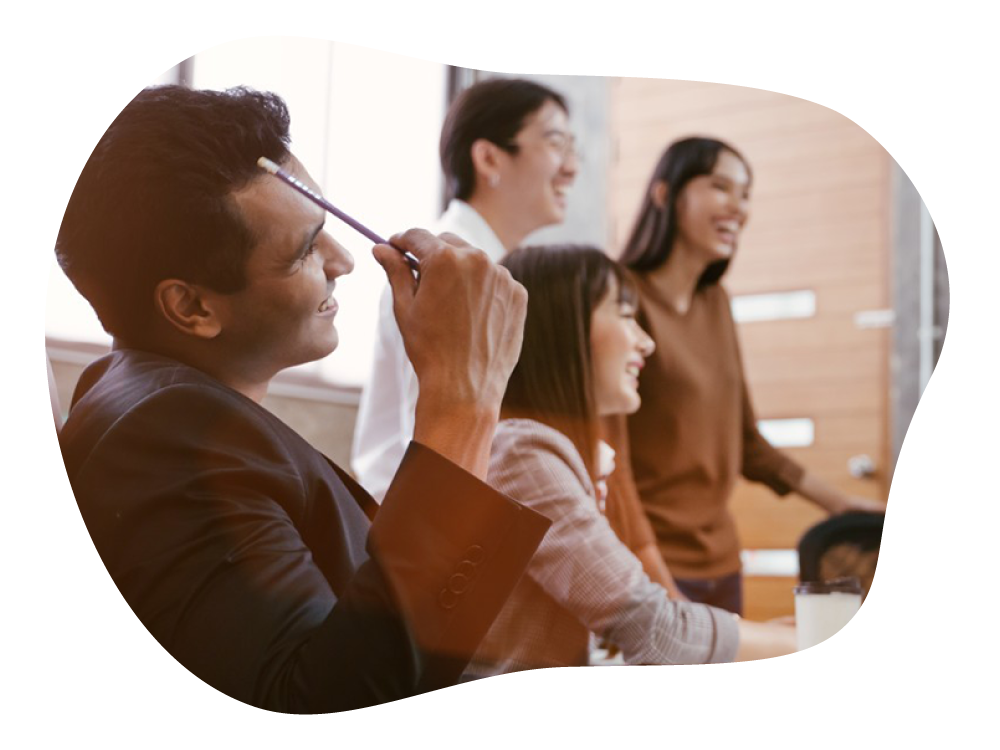 New User Promotion: 0% fees
!
Try us out for free. We're confident that your cash flow will improve. Get in touch with us below.
Payroll made rewarding with CardUp
Pay on time, every time
Paying each employee manually every time? Set up recurring payments on CardUp and your employees will be paid automatically each time.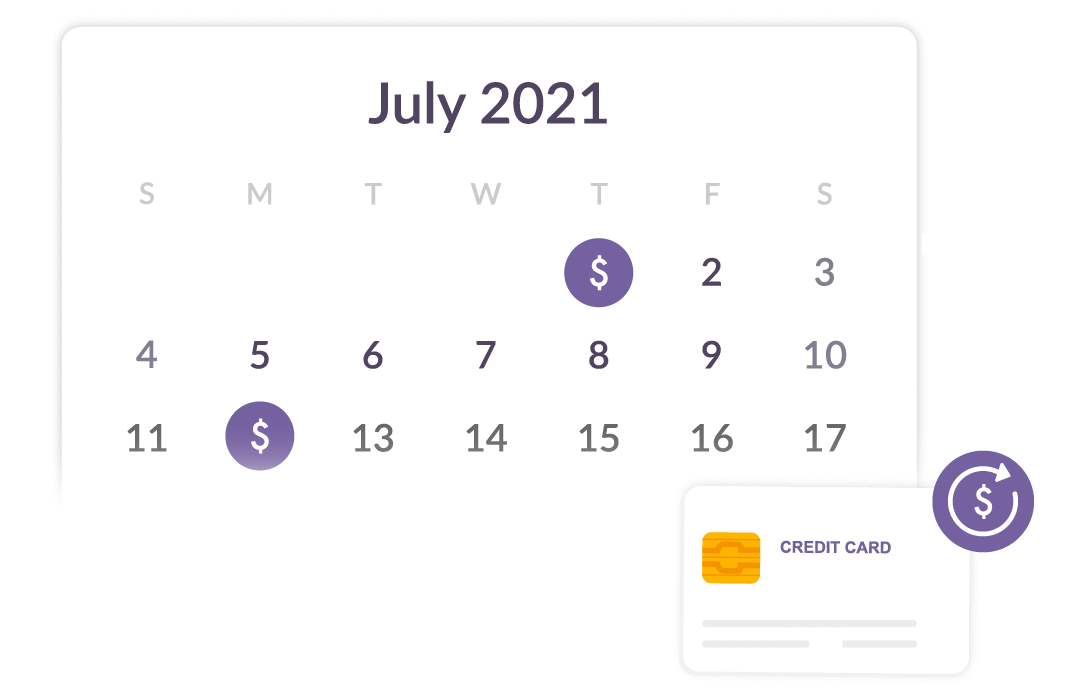 Even more features to transform the way you pay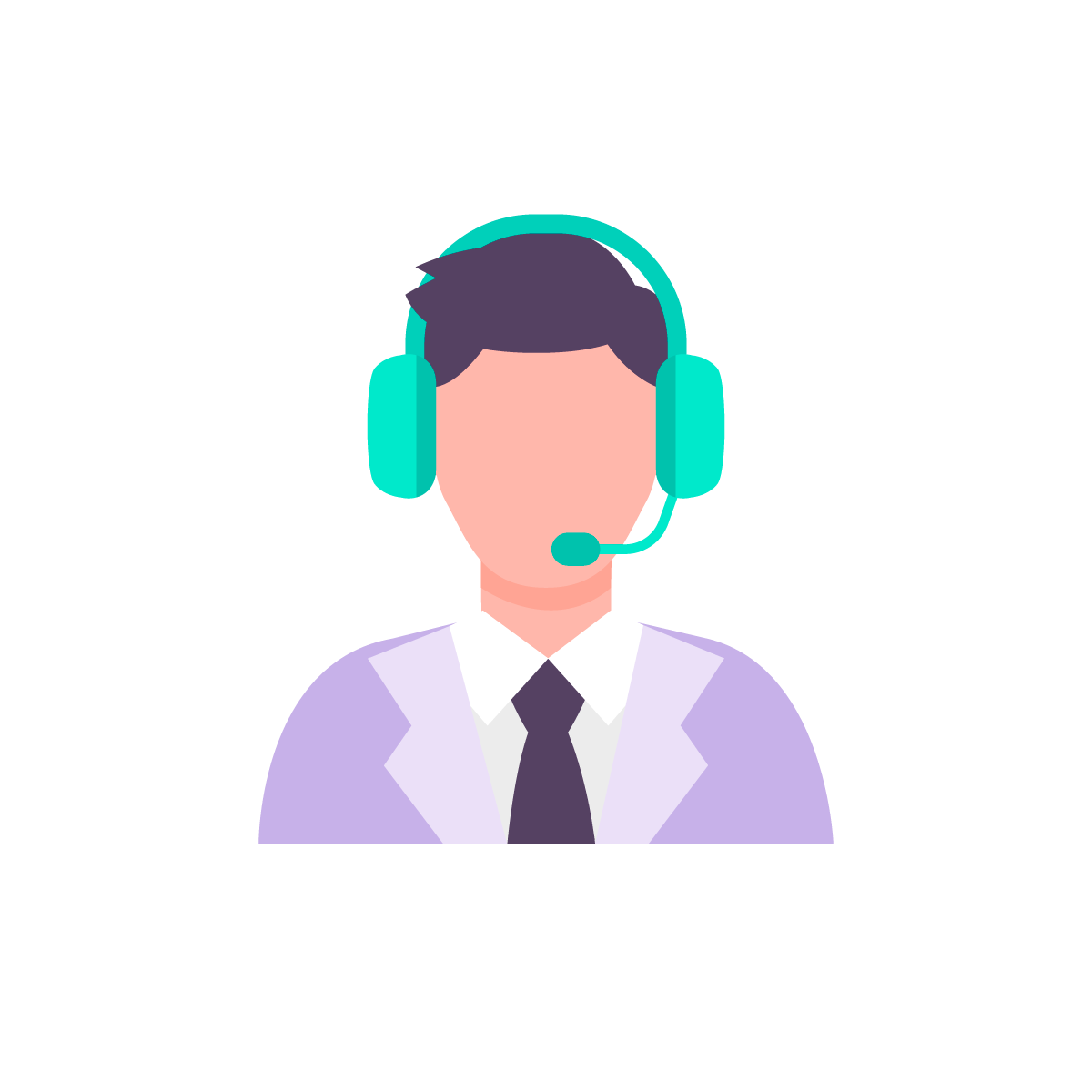 Reliable support
Get friendly support from our team every step of the way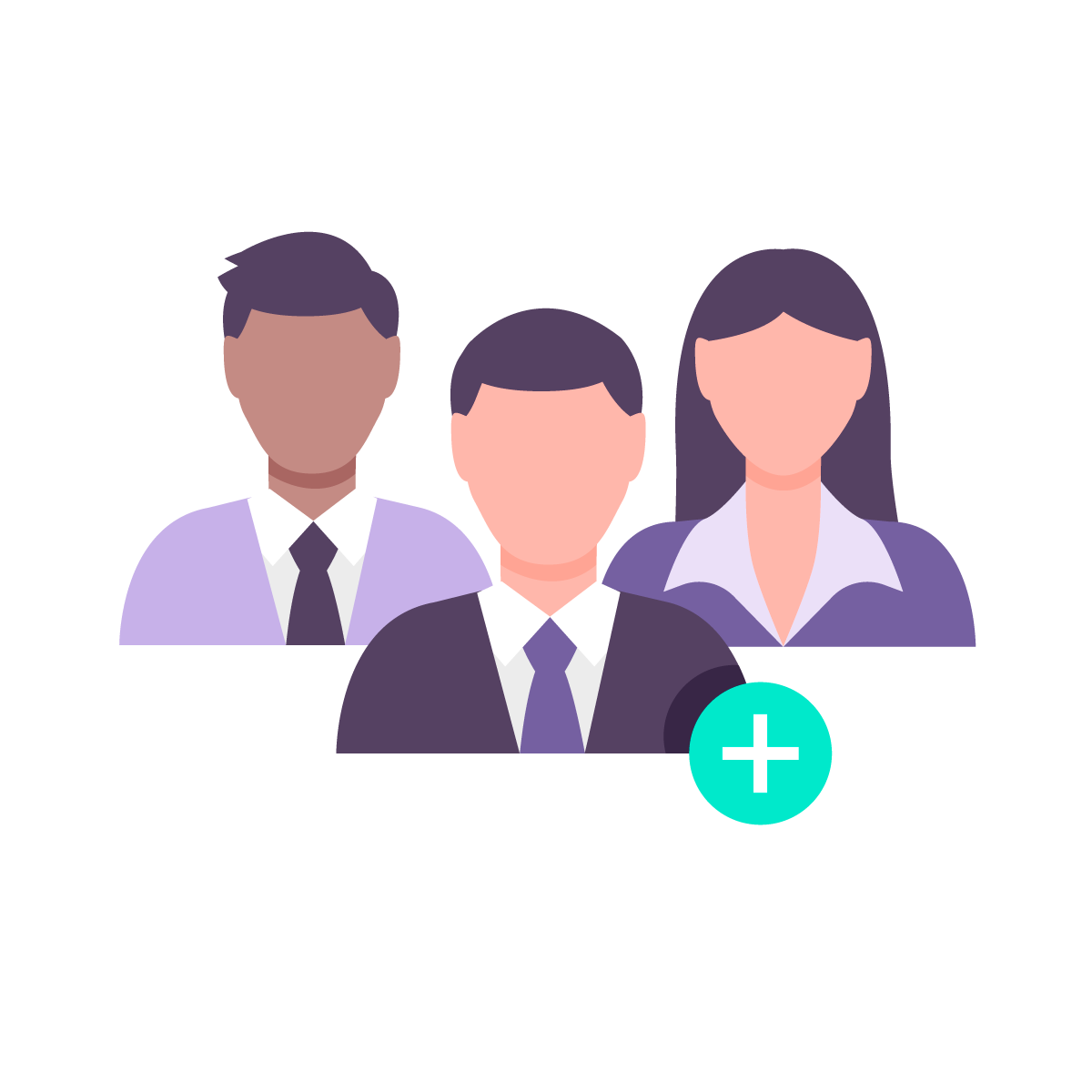 Team management
Assign roles to different team members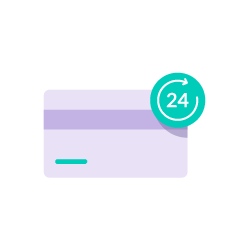 Next day payments
Pay your invoices in as quickly as one business day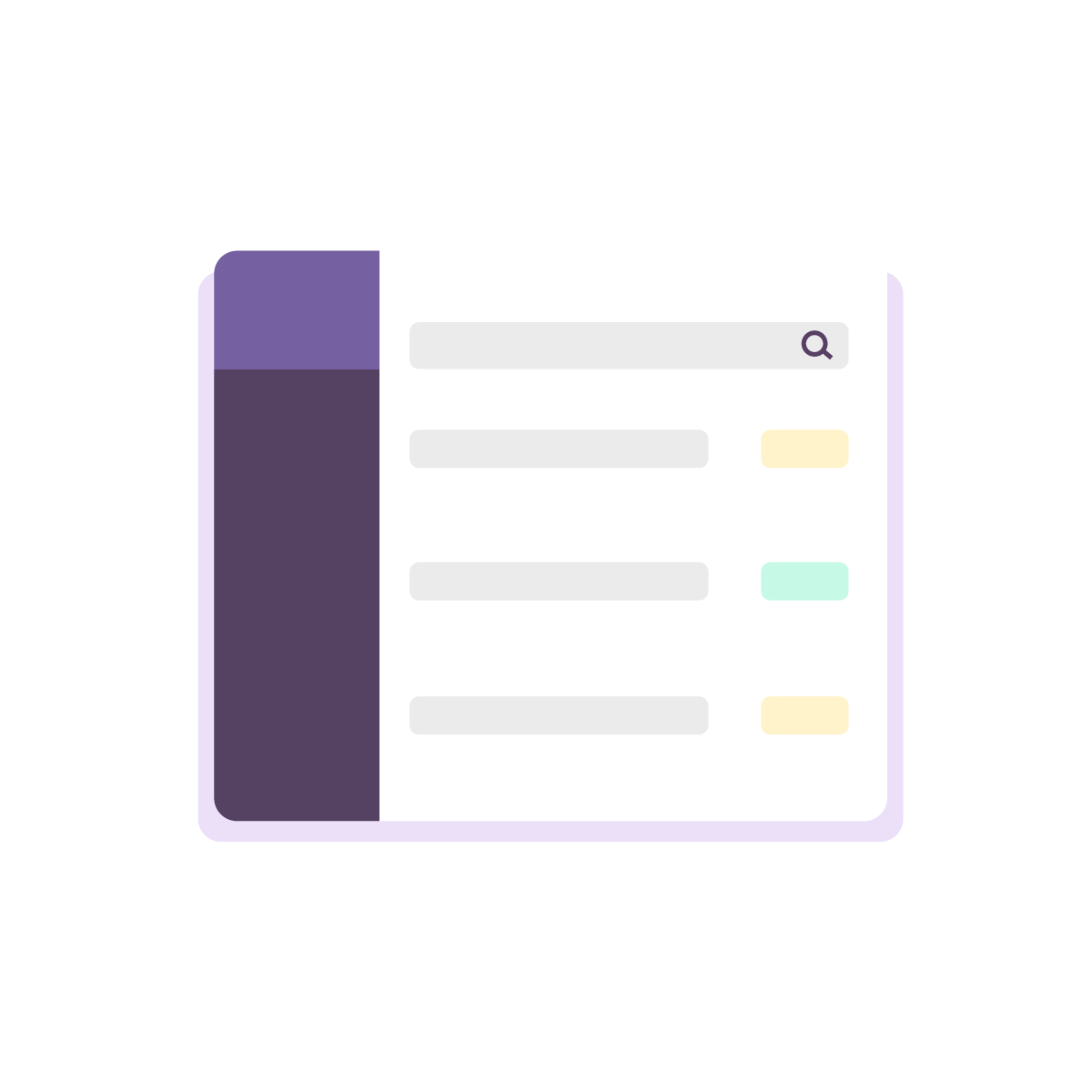 Dashboard monitoring
See all past and upcoming scheduled payments on one page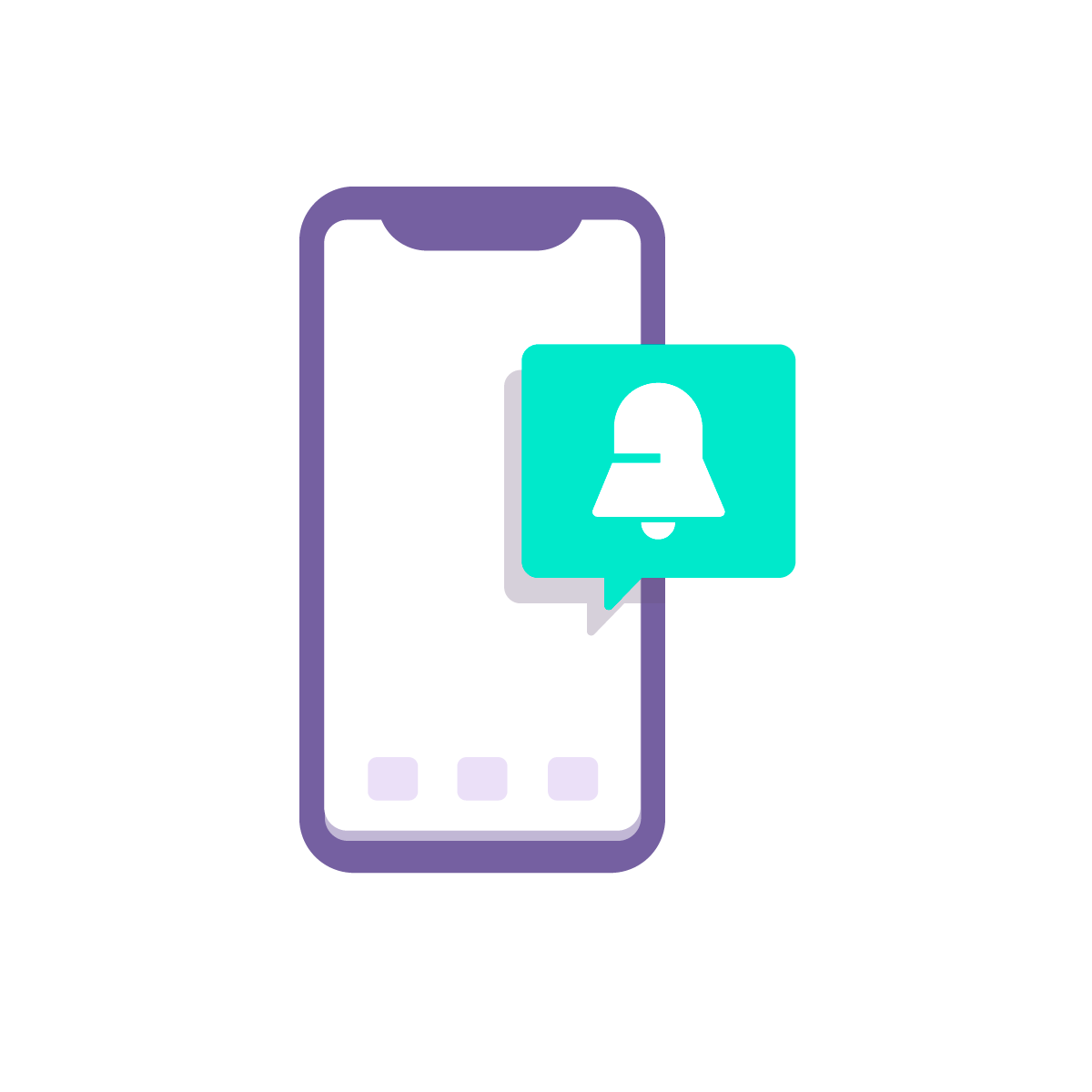 Real-time updates
Receive payment status updates and alerts via email and SMS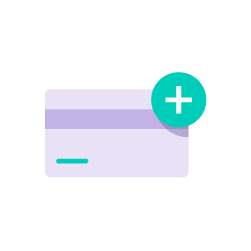 Manage multiple cards
Add and choose the right cards for each payment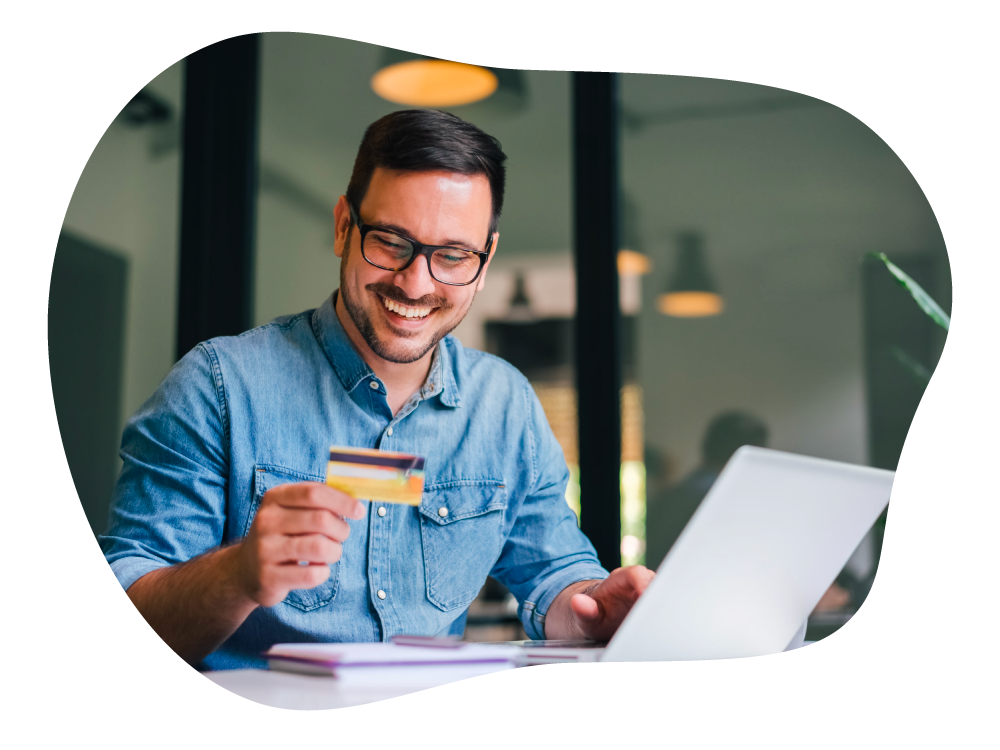 Transparent pricing, no hidden fees
Access one of the fastest and most convenient sources of working capital. 0% fee to start making payments. No hidden cost or setup fee!
Have questions about using CardUp for your payments?
What business payments can I make with CardUp?
How does using my credit card free up my cash flow for 2 months?
Will I earn rewards on my credit card for payments made through CardUp?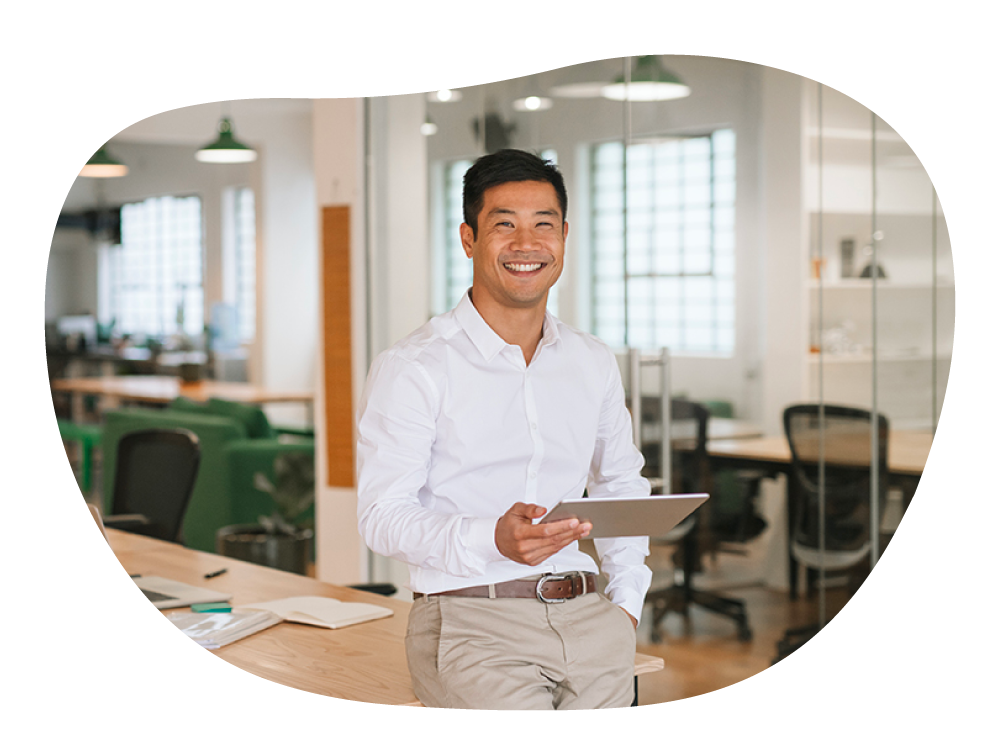 Manage your business expenses better
Join businesses across 40 industries that have optimised their business expenses with CardUp